10 Corporate Strategies for Startups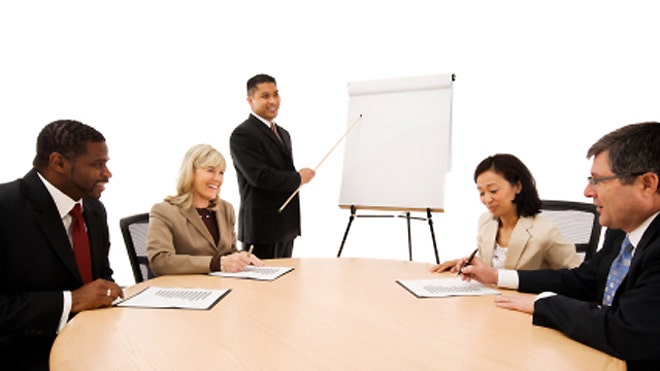 Entrepreneurs share the best practice they've borrowed directly from a large company and implemented at their startup:
No. 1: Customer Service
From Aaron Schwartz of Modify Watches
From day one, we've focused our energies on making customers happy. Each of our team members is a Zappos customer, and we all prefer to shop there. We try to deliver that exact same "wow" experience to our fans. Our reality as a startup is that we have a small marketing budget — so we invest a ton in delivering exceptional service, and hope our fans will tell their friends.
No. 2: Sales
From David Ehrenberg of Early Growth Financial Services
Our firm is a sales organization; everyone at EGFS needs to be directly involved in the sales process. I took inspiration from Cisco on creating this culture within our organization. I'm working to create that same culture here and impress upon our team that sales is not just the responsibility of our dedicated sales team.
No. 3: Company-Wide Emails
From Kim Kaupe of ZinePak
As a former Conde Nast employee, I enjoyed company-wide emails that kept me informed of what other departments and magazines were doing. Startups move even more quickly then corporations, no matter their employee size, which means it is impossible for everyone to know everything! ZinePak's company-wide weekly email gives a slice of what each department has accomplished and is striving for.
No. 4: Strategic Stability
From Lauren Perkins of Perks Consulting
Big brands succeed because they have strategic stability: thinking and planning for the long term. We build a strong foundation by applying "brand thinking" to our agile "startup acting," so that every plan includes immediate positive outcomes plus strategy for sustainable growth. You can do it, too. It can be as simple as capturing process after defining a best practice through iteration.
No. 5: Email Marketing
From Josh Weiss of Bluegala
We've adapted one-to-one email marketing, which Amazon is famous for. When customers receive marketing messages specifically tailored for them, the engagement rates have been tremendous.
No. 6: Efficient Systems
From Joe Apfelbaum of Ajax Union
One of the things that I don't like about big companies is red tape. It takes a long time to get anything done. Yet as we've grown, I've realized that those processes exist to create long-term efficiency. As we have grown, we began implementing systems and processes to monitor the way we do things. Having scripts, checklists and playbooks is something that we now do to be more efficient.
Read more:  10 Corporate Strategies for Startups