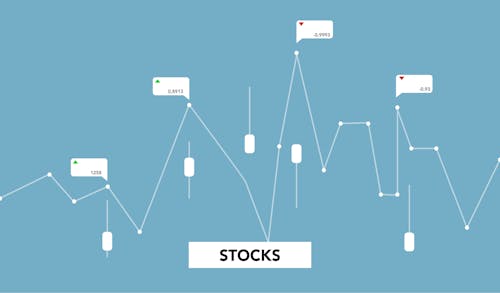 Image Source: 
On Wednesday, UK shares traded lower, primarily due to a decline in power suppliers. However, Marks & Spencer, a well-established high street retailer, performed well in the market. The FTSE 100, the benchmark stock index, managed to recover from its early losses and ended the trading session with a 0.25% gain.
British retailer Marks & Spencer saw its stock rise by more than 10%, making it the top gainer on the FTSE 100. The company posted a profit before tax and adjusted items of £360.2 million ($442.00 million) for the first half, surpassing analysts' expectations of £276 million. Marks & Spencer also reported that it had maintained trading momentum through October and anticipated a strong holiday season. Furthermore, the company stated that its structural cost-cutting program was on track, with over £100 million in savings delivered in the first half of the year. Despite these positive results, Marks & Spencer noted that it does not expect favourable market conditions to persist into 2024, citing concerns about high interest rates, deflation, and the geopolitical environment. The stock is up 82.6% year-to-date.
On the negative side of the ledger sits Centrica down over 2.2% closely followed by National Grid down 2.16% as the UK government looks set to target energy suppliers in the upcoming parliamentary programme, this comes after a report commissioned by Centrica Plc, the parent company of British Gas, has warned that an excess of planned renewable energy projects seeking to connect to the UK's electric grid could discourage investment in the sector, potentially jeopardising the nation's climate targets. The report reveals that there are projects with the capacity to produce 371 gigawatts of power waiting to connect to the grid. However, only around half of these projects are expected to be completed before 2029. The report also suggests that only 30% to 40% of these projects are likely to be realised, with the majority of them still in the early phases of development. This oversupply of projects could create uncertainty and hinder investment in the renewable energy sector.
FTSE Bias: Bullish Above Bearish below 7300
Below 7300 opens 7210
Primary support at 7200
Primary objective 7500
20 Day VWAP bullish, 5 Day VWAP bullish
(Click on image to enlarge)
Daily Market Outlook – Wednesday, Nov. 8FTSE Fails To Hold Early Gains Closing In The Red As Miners WeighDaily Market Outlook – Tuesday, Nov. 7