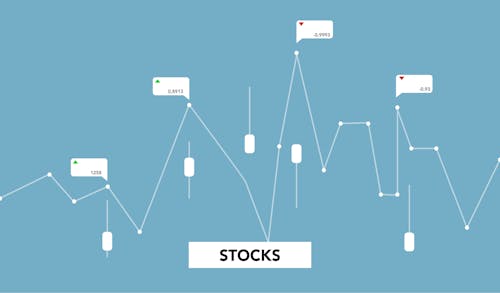 Image Source: 
UK's FTSE 100 fell slightly due to lower oil prices affecting energy stocks, while data revealed that Britain borrowed less than expected ahead of a crucial budget update. The large-cap FTSE 100 dipped 0.23%. Oil futures fell as investors became cautious ahead of an OPEC+ meeting where supply cuts may be discussed, resulting in a 0.6% loss for heavyweight energy stocks. The strengthening sterling added pressure to the exporter-heavy benchmark index. The lower borrowing figures may lead to tax cuts being announced by Finance Minister Jeremy Hunt to boost the sluggish economy.
Coca-Cola HBC has announced a share buyback program that could see up to €400m being returned to shareholders, causing the company to soar to the top of the index. The buyback program is expected to last for approximately two years and the company believes that its current share price does not reflect its future growth opportunities. Zoran Bogdanovic, the chief executive, stated that due to the company's cash-generative business and strong balance sheet, the current market weakness presents an opportunity to enhance shareholder value through the buyback program, shareholders cheered the announcement sending the firm to the top of the blue chip index with gains of over 5% on the day.
On the negative side of the ledger, IAG, the parent company of British Airways, announced that it expects to achieve an operating margin of 12% to 15% in the medium term. Despite strong financial results in the third quarter and the opening of its capital markets day, the company's outlook for the 2023 financial year remains unchanged which disappointed shareholders as the business became the worst performers on the FTSE shedding 4.3% on the session. While European airlines have reported solid earnings in the third quarter due to high summer demand, factors such as rising jet fuel prices and political instability have impacted their outlooks and share prices. Additionally, IAG predicts a return on invested capital of 13% to 16% in the medium term.
FTSE Bias: Bullish Above Bearish below 7400
Below 7350 opens 7210
Primary support at 7200
Primary objective 7550
20 Day VWAP bullish, 5 Day VWAP bullish
(Click on image to enlarge)