Good morning! For Dec. 23, 2015, here is the top stock market news and stocks to watch…
Stock Futures Today
Futures for the Dow Jones Industrial Average today (Wednesday) were up 28 points as global exchanges pushed higher earlier in the day. Rising oil prices complemented a slight dip in the U.S. dollar, while the Chinese yuan has shown greater signs of stabilization this week. Although investors expect lower-than-average volumes over the next two days, concerns will remain in place next week and beyond regarding high-yield debt and the struggling energy sector in the United States.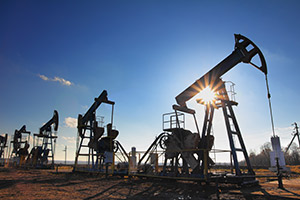 Yesterday, the Dow Jones Industrial Average gained 165 points, fueled by a rise in oil prices and a surge in shares of index component Caterpillar Inc. (NYSE: CAT). Shares of CAT stock added more than 4.8% despite news the company has been found guilty of misusing trade secrets it obtained from a company supplier. All 10 major S&P sectors were positive yesterday, with energy stocks and material stocks as the top performers.
Top News in the Stock Market Today
The Stock Market Today: Investors will keep an eye on any changes to U.S. oil inventory levels, a monthly report on single-family housing sales, and durable goods orders. Liquidity is expected to remain low in advance of the short trading week. On the global front, look out for GDP reports from Canada and the United Kingdom.
M&A Scrutiny: A recent M&A approval by the U.S. Justice Department has earned scrutiny from the Pentagon, so much that the U.S. Defense Department and other government organizations are seeking the right to block deals that may hinder national security. Defense Under Secretary Frank Kendall pushed for changes after Lockheed Martin Corp. (NYSE: LMT) received DOJ approval to purchase the Sikorsky Aircraft division from United Technologies Corp. (NYSE: UTX) for $9 billion. The Pentagon is concerned future deals could fuel increased consolidation of military suppliers, which could reduce competition, decrease innovation, and spur higher costs.
Oil Outlook: Oil prices pushed higher after the U.S. benchmark sank below $34 a barrel for the first time since 2009 earlier this week. For a brief period, U.S. crude prices traded higher than Brent crude prices as the American government prepares to end its four-decade ban on exports. February's WTI prices gained 0.7% to $36.40 per barrel this morning. Meanwhile, Brent oil crude – priced in London – added 0.9% to reach $36.43. Given that WTI crude is a higher-quality product with less sulfur, U.S. crude prices may soon rise above Brent crude given its favorability among refinery customers.